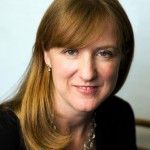 Jessica works as an executive coach, facilitator and trainer.  With previous experience as a business analyst and consultant for a number of blue chip companies, she has a firm understanding of the corporate world and the complex challenges faced by senior executives.
Jessica has an intuitive understanding of her clients' needs and, with rapport and clear communication, establishes a mutual atmosphere of trust that helps get the very best out of both individuals and groups.   She uses a pragmatic, highly focused style of coaching to match the personal requirements of her clients.
As a Professional Certified Coach accredited by the International Coach Federation (ICF), Jessica has over 2000 coaching hours and in excess of 250 hours of coach-specific training.   Jessica is a Level 4 coach with Results Coaching Systems, having originally trained with them in 2004.  She has a first class honours degree in physiotherapy and a Master's degree in Ergonomics, which incorporated a strong focus on psychology.  In 2010, Jessica completed a Diploma in Coaching Supervision, accredited by the ICF.  She is licensed to use both the Myers Briggs Type Indicator (Step I and Step II) and The Strength Deployment Inventory (Certified Level 1 and 2) instruments and employs psychometric tools and 360 degree feedback where appropriate.
The majority of Jessica's coaching clients are senior executives and future talent from the private and public sector.  She supports coaching clients to: enhance their leadership capability, improve communication and working relationships, build assertiveness, develop personal impact and confident, stretch their ability to influence, plan their careers and transition effectively when moving up to a new role.
As a facilitator, Jessica delivers in London, the UK and across Europe.  Her specific areas of interest include assertiveness, influencing, managing relationships, managing change and leadership.  She works with teams to understand how they can work more effectively together and develop themselves individually as leaders.  She is also an accredited facilitator in "9 Conversations in Leadership".