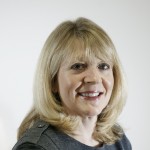 Jane's career has been spent in human resources, training and management development, primarily within the financial services sector. She has run her own successful consultancy practice since 1990.
She has extensive experience of working with a wide range of financial organisations, professional firms and partnerships.  Much of her more recent work has empowered organisations to enable people to release their potential and to demonstrate the appropriate values and behaviours.  This has included the design and implementation of Competency and Values frameworks, Performance Management systems, 360 Degree Feedback, Upward Appraisal and Attitude Surveys.  Jane is also regularly involved in designing and delivering skills-based workshops, including recruitment and selection, competency-based and advanced interviewing skills, coaching, impact and influence and managing performance.
Jane trained as a coach in 2002, has a Diploma in Business Performance Coaching and is a Professional Certified Coach accredited by the International Coach Federation, with over 2000 coaching hours and in excess of 200 hours of coach-specific training.   She works extensively as a 1:1 coach for both executive and personal clients.  In 2010, she completed a Diploma in Coaching Supervision which is accredited by the ICF.
Jane is a Bachelor of Commerce and a Chartered Fellow of the Chartered Institute of Personnel and Development.  She was a Lay Member of the Employment Tribunals (London South) for 12 years, which gave her a valuable insight into employee relations and employment law.  She is a trained user of a wide range of psychometric tests, a Certified Practitioner of Neuro-Linguistic Programming (NLP) and a Consultant and Trainer for the Language and Behaviour Profile.