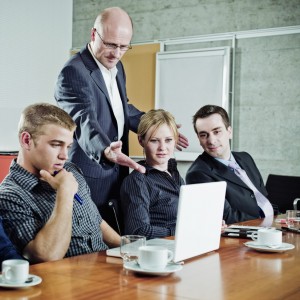 This workshop is aimed at managers at all levels who are seeking to expand their knowledge and understanding of their organisation's key HR policies and procedures so that they might implement them effectively with their team members.
The aim of the workshop is to help managers understand their rights and responsibilities as managers, how to work within the main parameters of employment law and how to partner effectively with HR on key employment issues.
Policy areas likely to be covered include:
– How to recruit people fairly and effectively
– How to apply the disciplinary and grievance procedures fairly and objectively
– How to manage both short and long-term staff absence firmly but fairly
– The process for dealing with cases of Bullying or Harassment
– The key principles of the Equal Opportunities and Diversity Policy
The workshop takes a case study approach.  Participants are encouraged to bring real life issues with to the course.  There will be plenty of opportunity to discuss approaches to resolving these within the confidential environment of managers sharing experiences and with the support of the facilitator.