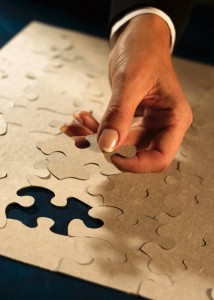 Competencies are the behaviours that employees need to achieve high levels of performance and effectiveness.  A competency framework can be described as "how" someone does their job as opposed to "what" they deliver.
Competencies are a signal from the organisation to individuals of the expected areas and levels of performance. They provide a map or illustration of the behaviours that will be valued, recognised and rewarded.
We can work with you to develop a generic or role specific Competency Framework and then integrate them into your performance management and recruitment processes.
Values represent the organisation's DNA, and form a critical part of the blueprint for the people that will be successful there.  People are attracted to, and are loyal to, work environments where they feel they belong – that is a values match.  We use our Suitability Profiling tool to assess whether there is a values match with your candidates.
Contact us for a complimentary review of your organisation's competency framework.