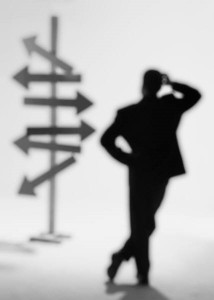 Have you ever felt that you'd like to be doing something different but you don't know what?  The R2R Career Coaching programme has been carefully tailored using research into best practice in career evaluation and transition.
The programme aims to help you take a journey from uncertainty about your present career and not knowing what your next step might be, through to having a clear vision of a career that is absolutely right for you, and a plan for how to create it.
What is unique about this programme is that it draws on your own innate resourcefulness to help you identify an exciting and viable new career direction. The programme provides a framework for the coaching in the form of interesting and engaging exercises which will bring out that creativity and resourcefulness in you and direct it toward discovering the right next step for your working life.